Centre for
Educational Management & Applied Science
Vision
| | |
| --- | --- |
| |  Towards Excellence in promoting need based Training Programmes and Research in Management & Applied Psychology |
Mission
To Design, develop need based training programs for the faculty of Polytechnic, Engineering Colleges and other institutions.

To offer International Training Programs on emerging areas of Management and Applied Psychology for the teachers and working professionals of various countries.

To develop new innovative short-term and long-term programs by collaborating with Universities and Institutes of Higher Learning.

To conduct value added faculty development programme by collaborating with other premier academic institutions (Madras University, Annamalai University and Tamil Nadu Open University).

To undertake research and consultancy in engineering colleges in the field of "Student Counseling".

To offer the course of "Guidance and Counselling" through Swayam MOOC in batch wise.

To conduct one year Week-end PG Diploma courses in "Guidance & Counseling" for those who are already working under Counselling and also those who are looking for various jobs related to Counselling in educational institutions.
Core Values
TEAM WORK

FACULTY DEVELOPMENT

EMPOWERING RESEARCH

COUNSELLING FOR STUDENTS
Domain of Short Term Programme
Counselling for Student Development
Instructional Design & Delivery System (IDDS)
Motivation and Leadership Development
Adolescent Characteristics
Research Methodology and SPSS Applications
Behavioral Assessment of Students
Employability Skills for Youth
Instructional Materials Developed
Counselling for Student Development
Instructional Design & Delivery System (IDDS)
Motivation and Leadership Development
Adolescent Characteristics
Research Methodology and SPSS Applications
Behavioral Assessment of Students
Employability Skills for Youth
Faculty
Dr. R.Rajendran, M.A., M.Ed., M.B.A., Ph.D., F.B.M.S. Professor and Head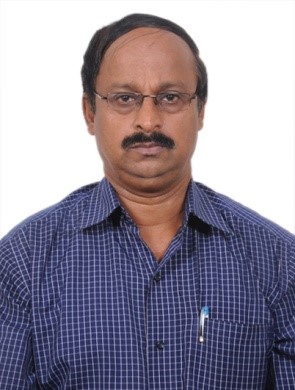 Contact
| | |
| --- | --- |
| call | 044-2254 5408 |
| email | rajendra.2314@gmail.com |
Qualification
| | |
| --- | --- |
| | M.A. Applied Psychology (Spl), Dept. Psychology, University of Madras |
| | B.Ed. Annamalai University, Chidambaram |
| | M.Ed. Annamalai University, Chidambaram |
| | Ph.D. Applied Psychology, Dept. Psychology, University of Madras. |
| | PGHRM – IGNOU, New Delhi |
| | M.B.A. (HRM) – IGNOU, New Delhi |
| | Post-Doctoral Research, Dept. of Psychology, University of Madras. |
Teaching Experience
| | |
| --- | --- |
| | Research Assistant, Addiction Research Centre, T.T.K. Hospital, Madras |
| | Lecturer in Psychology, Dept. of Psychology, University of Madras |
| | Senior Lecturer in Psychology, Annamalai University, Chidambaram |
| | Deputy Director, Academic Staff College, University Of Madrass |
Research Experience
| | |
| --- | --- |
| | Guided & Award Ph.D. to Candidates - 7 |
| | Ph.D – Waiting for Viva-voce - 2 |
| | Ph.D. Under progress - 1 |
| | UGC – Minor project completed - 2 |
| | UNICEF Project Completed - 1 |
| | UGC – Research Associateship (Post Doctoral Research) - 1 |
| | Research papers published in Journals - 34 |
| | Guided M.B.A project - 90 |
| | Guided M.Phil & M.Sc. (Psy) - 30 |
| | Papers presented in the Conference - 17 |
| | Conference, Seminars, Workshops participated - 46 |
| | Book Publications (Chapterisation) - 2 |
| | Chairperson to Conference, Seminar etc., - 11 |
TRAINING INVOLVEMENT
| | |
| --- | --- |
| | Resource person to the Educational Training Program - 150 |
| | Training Coordinator to the Educational Training Program - 80 |
SWAYAM – MOOC Course Developed
| | |
| --- | --- |
| | Course Coordinator: Guidance & Counselling |
Mr. M. Sutaarson, Assistant Professor
---