Department of
Curriculum Development
About
| | |
| --- | --- |
| | The Centre develops new curricula for diploma programmes in engineering and also revises the existing curricula at regular intervals. It also prepares Instructional material. |
The Centre offers training programmes in the core areas of curriculum development and evaluation, NBA Accreditation Procedures, Professional development of faculty, Institutional development and peripheral areas like Textiles technology, Printing technology and Basic Sciences. It also offers every year "Advanced Certificate Course in Curriculum Design and Instructional Material Development" for overseas participants.

The Centre carries out the activities related to short term academic programmes, which include the staff development need analysis, short course panning, and consolidation as a Course Brochure, execution of 200 plus short courses that are being conducted for polytechnic and engineering college faculty every year and maintaining of the data.

The center is responsible for preparing planning documents including Results Framework Document, Outcome Budget, Annual Report and preparation of data and reports for MHRD and other agencies.

The Centre has carried out consultancy projects in the areas of DPR for establishing new polytechnics, Programme evaluation and Institutional Evaluation for major interventions such as World Bank Assisted Project.
Faculty
Dr.E.S.M.Suresh, M.E., Ph.D., Professor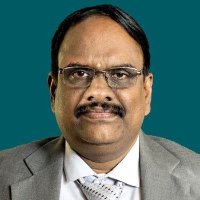 Contact
call

044-2254 5423

email

esmsuresh@nitttrc.ac.in
QUALIFICATION
| Degree | Institution/University | Specialization |
| --- | --- | --- |
| B.E | University of Madras | Civil Engineering |
| Cert. Tech. Ed | Technical University (Eindhoven, The Netherlands) | Technical Education (Modern Trends in Technical Teaching & Training) |
| Ph.D | Anna University | GIS in Environmental Engineering |
TEACHING/RESEARCH
| | |
| --- | --- |
| | Around 32 years including 26 years at NITTTR. |
SPECIALISED CERTIFICATE COURSES
| | |
| --- | --- |
| | Certificate in Technical Education from Technical University (Eindhovan), The Netherlands during May- July 1997. |
| | Certificate in "Film Appreciation" from Film & Television Institute of India, Pune, India during May- June 2010. |
| | Leadership for Academicians Program, IIT Kanpur & NTU Singapore Nov- Dec 2018. |
RESEARCH INTERESTS
Engineering
| | |
| --- | --- |
| | Civil Engineering – Remote Sensing & Geographical Information System (GIS) |
| | Urban Planning & Management |
| | Disaster Management |
Engineering Education
| | |
| --- | --- |
| | Instructional Design & Delivery Systems |
| | Technology Enabled Learning |
| | Strategic Planning & Institutional Evaluation |
| | Outcome Based Education and Accreditation |
RESEARCH ACTIVITIES
| | |
| --- | --- |
| | Ph. D Guidance (11 Scholars) - Degree Awarded – 7, Ongoing - 5. |
PUBLICATIONS
S. No
Publications
No. of Publications
1
International Journals
19
2
National Journals
19
3
International Conferences
12
4
National Conferences
25
5
Text Books and Chapters in Text Books / Continuing Education Modules
7
6
Handouts – Course Materials -Titles
28
Total
110
PROGRAMMES PRODUCED/BRODACASTED
S. No
Programme
No. of Programmes
1
Program Coordination
58
2
Subject Expert
10
3
Documentary based Video Films & Short Films (Script & Direction)
20
4
All India Radio/Television
4
Total
92
TRAINING PROGRAMMES CONDUCTED
| | |
| --- | --- |
| | More than 350 for Polytechnic College faculty and More than 200 for Engineering College. |
| | 15 International Training Programs sponsored by ITEC/TCS/SCAAP. |
| | No. of project works guided for international participants – More than 100. |
| | International/national seminar/workshops conducted - More than 12. |
MEMBERSHIP OF PROFESSIONAL BODIES
| | |
| --- | --- |
| | Fellow of Institution of Engineers (India) American Society of Engineering Education (Member) |
| | Canadian Engineering Education Association(Member) |
| | Indian Geotechnical Society (Life Member) |
| | Indian Society of Remote Sensing(Life Member) |
| | Indian Society for Technical Education (Life Member) |
SPONSORED RESEARCH/CONSULTANCY PROJECTS
| | |
| --- | --- |
| | Developing Multimedia Learning Package on 'Construction of Household Latrines' - Sponsored by Rajiv Gandhi National Drinking Water Mission, Govt. of India (Member). |
| | Solid Waste Management Using Geographical Information System for Chennai City' (Phase I) - Sponsored by Ministry of Human Resource Development, Govt. of India (Member). |
| | Solid Waste Management Using Geographical Information System for Chennai City' (Phase II) - Sponsored by Ministry of Human Resource Development, Govt. of India (Coordinator). |
| | 'Preparation of Hydro-Geological Thematic Maps of all districts of Tamilnadu' - Sponsored by Central Ground Water Board, Govt. of India(Member). |
| | Preparation of Police Thematic Maps For all districts of Tamilnadu - sponsored by Govt. of Tamilnadu (Through NIIT-GIS Ltd., Chennai)(Member). |
| | Developing Video Film on 'Fabrication Welding' - Sponsored by National Instructional Media Institute, Govt. of India, Chennai, (Coordinator). |
| | Rain Water Harvesting for NITTTR Chennai Campus - Sponsored by Central Ground Water Board, Govt. of India, Chennai (Member). |
| | Developing Video Film on 'Computer Networks' - Sponsored by National Instructional Media Institute, Govt. of India, Chennai (Member). |
| | Developing "Slum Free City Planning using GIS for Trichirapalli" - Sponsored by Rajiv Awaz Yogana, Ministry of Urban Development, Govt. of India (Member). |
HONORARY MEMBER & RECOGNITION FROM OTHER ORGANIZATIONS
| | |
| --- | --- |
| | Expert Member and Chairman of Visiting Team constituted by National Board of Accreditation, MOE, Govt. of India. |
| | Doctoral Committee Member of M.S and Ph.D Scholars of various Universities, Consultant to USAID. |
DISTINGUISHED VISITING PROFESSOR
| | |
| --- | --- |
| | Visited as Distinguished Visiting Professor, University of Mascareignes, Mauritius from 09th to 27th February 2020. |
EXPERIENCE IN IQAC, ACCREDITATION, RANKING
| | |
| --- | --- |
| | As Expert Member and Chairman of Visiting Team constituted by NBA, visited more than 25 Institutions for granting Accreditation Status. |
| | Conduced Faculty Development Programs in the areas of NAAC/NBA Accreditation, National/International Ranking Framework, Leadership for Academicians of Higher Educational Institutions for Vice Chancellors (Afghanistan), Directors, Deans, Principals, HODs and Senior Faculty. |
| | Involved in AICTE Approval Process, Affiliation with Universities and developing DPR for Deemed University status for NITTTR Chennai. |
UNIVERSITIES VISITED ABROAD
| | |
| --- | --- |
| | Technical University - Fontys PTH Eindhoven, The Netherlands. |
| | University Sains - Malaysia. |
| | Ohio State University - Columbus, USA. |
| | Nanyang Technological University - Singapore. |
| | University of Ottawa, Dalhousie University - Canada. |
| | University of Mascareignes - Mauritius. |
COUNTRIES VISITED
| | |
| --- | --- |
| | USA |
| | Canada |
| | The Netherlands |
| | Germany |
| | France |
| | Belgium |
| | Singapore |
| | Malaysia |
| | China |
| | Mauritius |